We've listed 20 fun things to do in Sydney this summer. Be sure to check you schedule and have fun this summer <3
From drinks and dos to eats and retreats, our go-guide to Sydney has you covered. Are you ready to live it up, or wind it down, in the harbour city?


1.  Learn to surf <3
Sydney has approximately 70 surf beaches that cater to all levels of surfing skill, from small waves for beginners to big breaks for the more experienced and adventurous. Four Sydney beaches feature on the National Surfing Reserve Register, a list of iconic surfing spots in Australia: Manly, North Narrabeen, Cronulla and Maroubra.
2. Grab your mates for a picnic in Centennial Park, and secure one of their BBQs for free!
3. Get on your bike and explore the city by following a cycling trail or joining a bike tour. Make sure you stop at one of the many cafes who cater for cyclists around the city. Drop into Bespoke and Grind in Marrickville; Atelier in the city; Deus Café in Camperdown; and Town Bike Pitstop en route.
4. The Sydney Festival will bring the city to life from 9 – 26 January with performances from some of the world's best artists. From late-night burlesque to international theatre; from avant-garde classical to indie and world music, the Festival has something to cater to every taste and budget.
5. Watch the sun set on yet another Sydney summer's day at one of the city's rooftop bars. Try the Glenmore Hotel in The Rocks for amazing views across to Sydney Opera House; Corridor in Newtown; the patio at The Darlo Bar; Ivy Pool Club and The Terrace at the Woollahra Hotel.
6. You can't beat catching a ferry from Circular Quay over to Watson's Bay for fish & chips from Sydney's iconic summer dining hot spot, Doyles. Pack your swimmers and a ball for a dash of cricket if you're up for a classic Aussie day in the sun.


7. From 24 January – 9 February, Sydney's Chinese New Year Festival will see the city come to life with a vibrant run of cultural events, markets, tours, exhibitions and entertainment. Plan to be in town on the 2nd of February for the Twilight Parade; an impressive show of lanterns, lights, dragons and dancers as the Chinese community welcome in the Year of the Snake.
8. Do something different this summer by snapping up your ticket to a Twilight at Taronga performance. Taronga Zoo's concert stage is set to sizzle with a hot line-up of shows spanning eight weekends in February and March. Check them out and nab your ticket now.
9. There's no better lure to visit Sydney this summer than The Lion King musical showing at the State Theatre. Seen by over 70 million people, this landmark musical event is a must see.
10. The Sydney Opera House is hosting Summer at the House; an exciting summer calendar packed with entertainment and culinary experiences. A free giant sandpit and visits from Taronga Zoo's native animals will keep little kids entertained, while the big kids soak up the pop-up bars, cafes and restaurants.
11. If you really want to live it up, why not take a scenic flight across the Harbour, taking in Sydney's stunning views, before landing at Circular Quay ready for lunch at Peter Doyle @ the Quay? Prices start from $599 per person including the harbour flight and lunch.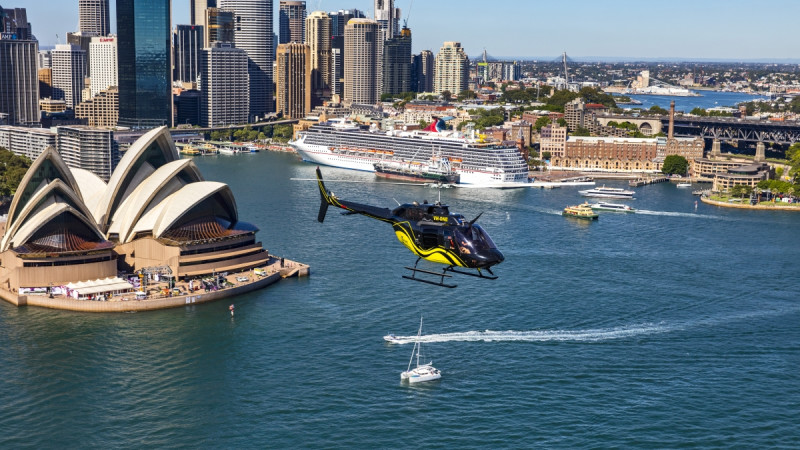 12. For kids young and old, the much-anticipated Wet'n'Wild Sydney has well and truly opened its doors for those seeking endless summer fun. Get ready to take on more than 40 slides and attractions, and some of the tallest and fastest rides in the world!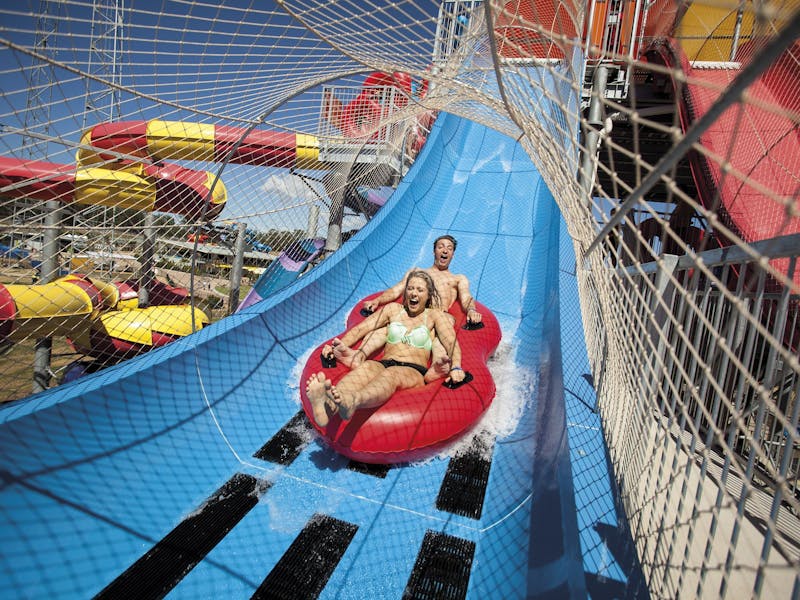 13. Kayak in the harbour
No other city can boast such a range of places to go kayaking. Deep gorges, dense bushland, sandy beaches, wandering creeks, spectacular views, mighty sandstone outcrops – Sydney has it all. One of our favourite spots to explore is Pittwater. The western side is the most interesting, away from the mega-houses and scampering yachts and powerboats. Take a walk through the bush to the waterfall and paddle the creek itself. There are two beautiful sandy beaches on Morning Bay – a perfect spot to rest up and catch some rays.
14. Eat noodle under the stars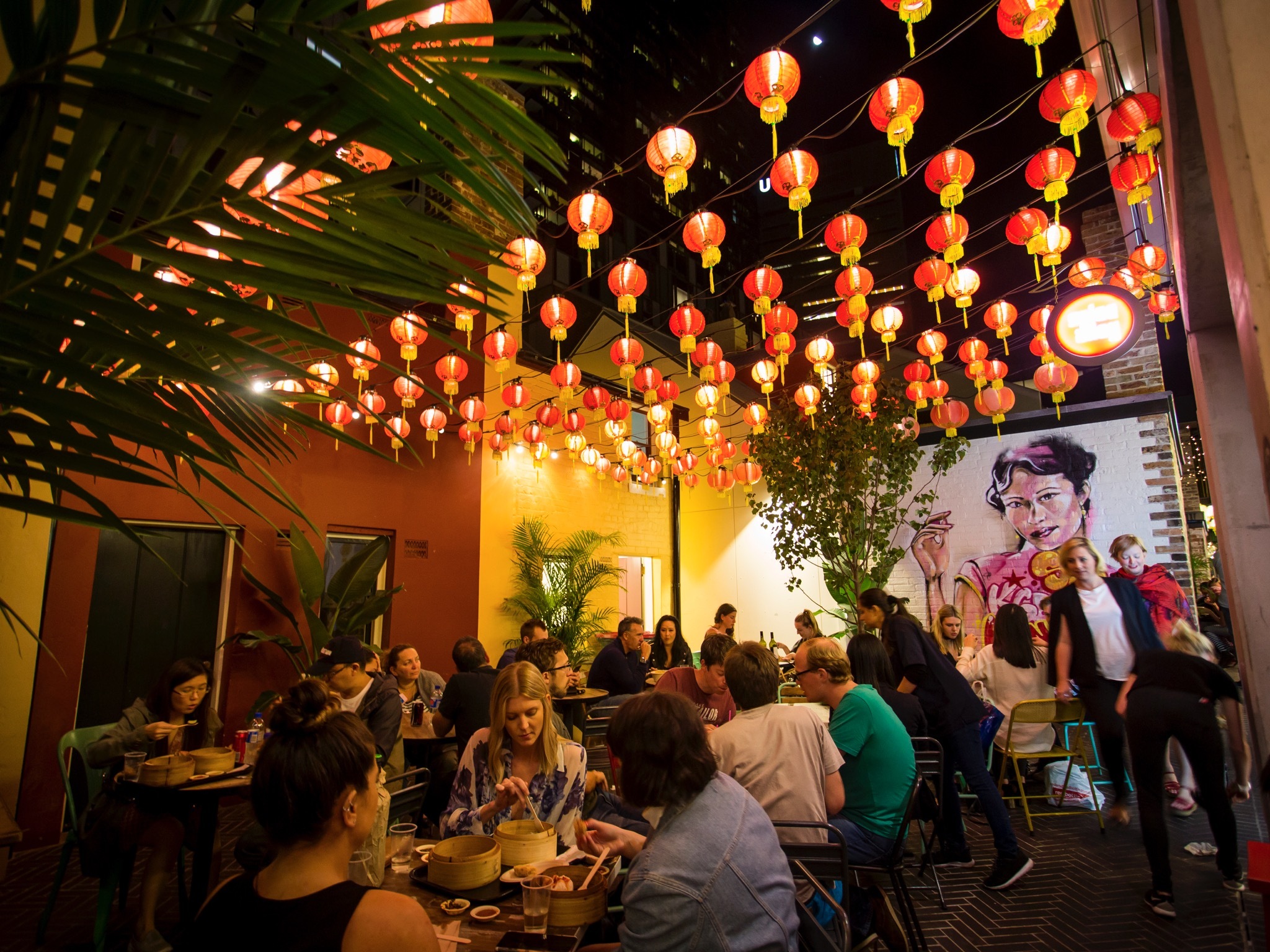 Spice Alley is a little piece of Singapore in Sydney, but the food isn't limited to Singaporean – there's tonnes to choose from. Tucked behind the Kensington Street laneway in Chippendale, the open-air courtyard serves up hawker style dishes from across Asia. Our picks of the serving windows are Alex Lee Kitchen for their authentic Singaporean dishes, Thai and Vietnamese street food from Bang Luck, Malaysian street food at Old Jim Kee, and Cantonese comfort food at Hong Kong Diner.
15.  Wandering around in the secret garden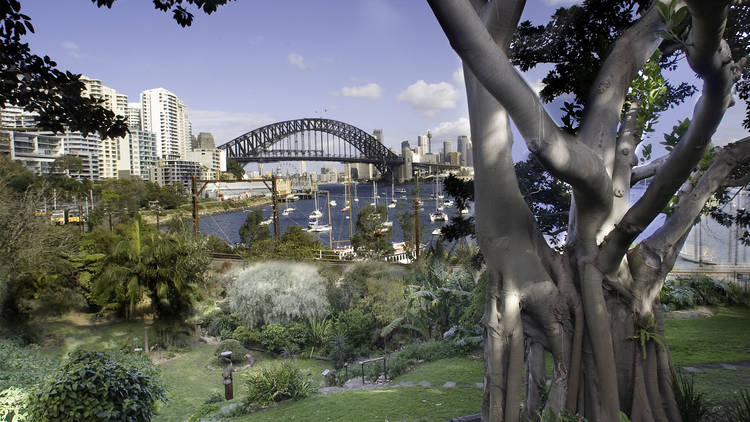 There's no paint, only plants. No canvas, only soil. No pencils or brushes, only sunshine and greenery. But the 'optical erotica' that inspired Brett Whiteley at the foot of his Lavender Bay home has been reborn. For years, this land was tangled, overgrown and strewn with rubbish, a dead-end dump for surplus trains and derelict humanity. But when Brett died in 1992, his widow Wendy channelled her grief into creating a place of enchantment: natives, exotics, herbs and towering fig trees run along winding gully paths while parrots, gulls, kookaburras, owls and wagtails chatter amidst the flowers and berries. Tucked away in the shadow of office towers, it is both public land and private paean to love, loss and renewal.
16. Want an excuse to don your budgies or rock your bikini? Come 2nd of February, thousands of swimmers will descend on Manly ready to splash their way through the 31st annual Sydney Morning Herald Cole Classic.
17. Making the most of Sydney in summer can be thirsty work, so why not join one a Sydney small bar walking tour? Discover heritage buildings, laneways and most importantly, the hidden, quirky watering holes around town. Tours start from $50 per person.
18. Challenge yourself today with Circus Arts, the original and the best Flying Trapeze company in Sydney!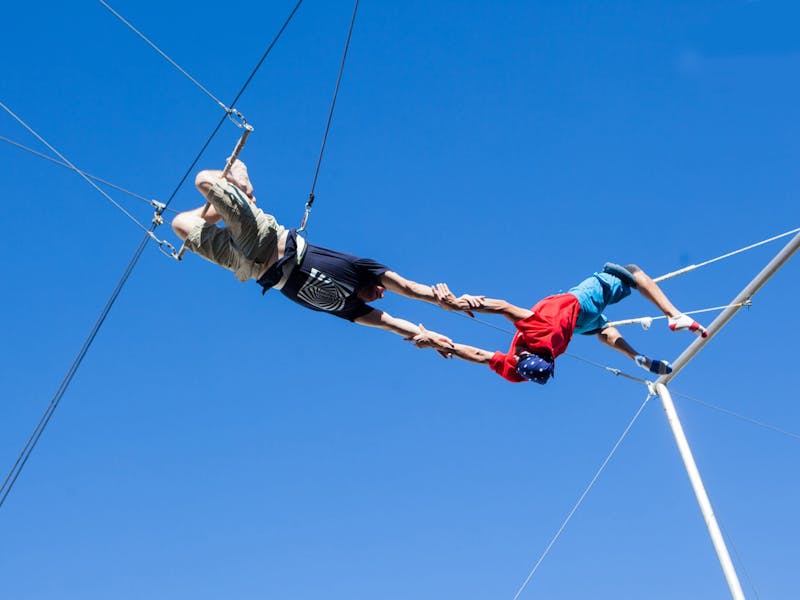 Since 1999, Circus Arts has been bringing the dream of flying alive for its patrons in a fun and safe environment. Located at the Sydney Olympic Park Aquatic Centre, Circus Arts offers a weekly timetable of flying trapeze sessions for all ages and abilities.

With holiday circus classes, birthday parties and private sessions also available, Circus Arts Sydney offers fun, fitness and skill development for the whole family. 
19. Feel your adrenalin rush on a 30-minute Sydney Harbour Jet Boat Thrill Ride. As the jet boat powers across Sydney Harbour, see the Sydney Opera House and the Sydney Harbour Bridge from a different perspective, and experience the thrill of on-water maneuvers like 270-degree spins . This is Australia's most popular jet boating adventure, blasting off from Circular Quay every hour, every day.
20. Ferris Wheel Dining Experience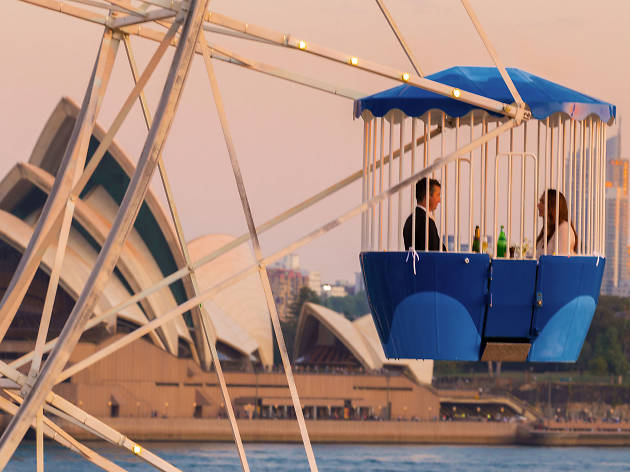 Hosted by the Deck restaurant at Milsons Point, the Ferris Wheel Dining Experience invites you and a special someone to your own private carriage that'll take you on a magical ride around Luna Park's famous ferris wheel. Begin the night with an amuse-bouche and a glass of Loire Valley sparkling Vouvray before being escorted to your private carriage. You'll be treated to freshly shucked Sydney Rock oysters, grape tomato panna cotta, foie gras terrine and kingfish carpaccio. Carriages for two cost $399.